Value Added
Drilling Services &
Oilfield Solutions
Fit for purpose drilling technologies & value added
oilfield solutions
Nile Drilling & Services Co. Ltd (NDS) is a leading Oilfield Service company in South Sudan's energy industry. In November 2015, Nile Drilling and Services was established as a subsidiary of Nile Petroleum Corporation, the National Oil Company (Nile-pet). 
As a leading National Oilfield Service provider for the South Sudan Oil and Gas industry since 2015, NDS developed and deployed the most innovative technologies to serve energy sector and clients looking for more efficient, more reliable and cleaner solutions.
Well Intervention Services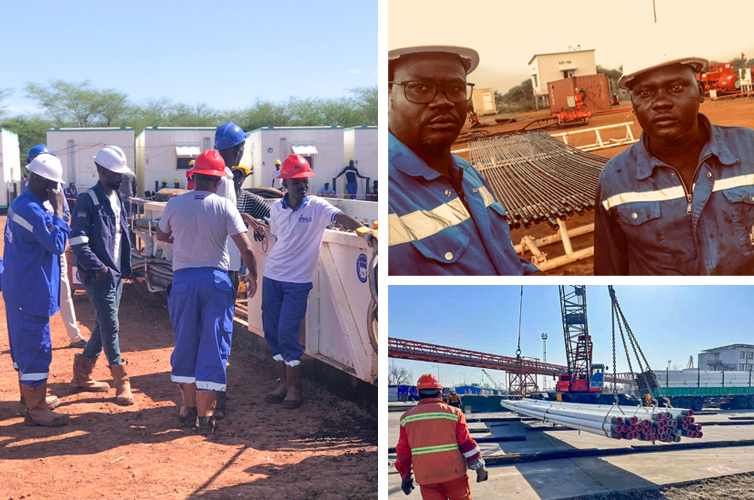 Health, Safety &
Environment
Nile drilling believes it is good practice to provide positive, preventive health programs designed to enhance employees well being, fitness for work, productivity and personal safety. Our programs and protective measures are intended to mitigate or eliminate work related health risks that could potentially affect our employees and third parties.
Nile drilling is dedicated to ensuring that each employee understands, and works in accordance with the company's safe work procedures and programs. We provide opportunities for all employees to discuss matters of their safety and give them training and an effective means of communication and feedback. All Nile drilling employees and contractors have both the authority and the obligation to stop work if they don't understand what they are supposed to be doing or if there is risk to any person or the environment.
Nile drilling is committed to a clean, healthy environment. We provide our customers with safe, reliable and responsive services in an environmentally sensitive manner. We comply with the environmental laws and regulations of the countries in which we operate and act responsibly in the absence of such laws and regulations. We train and educate our employees to be environmentally responsible both on the job and at home, work to prevent pollution and reduce the amount of waste at our facilities, and participate in industry, government and community organizations to further common environmental objectives.